THE AMSTERDAM WAY           |          LET'S MEET 
Let's meet up at the Gouden Bocht on the Herengracht in Amsterdam; work in a stylish office and receive your clients in typical canalhouse style.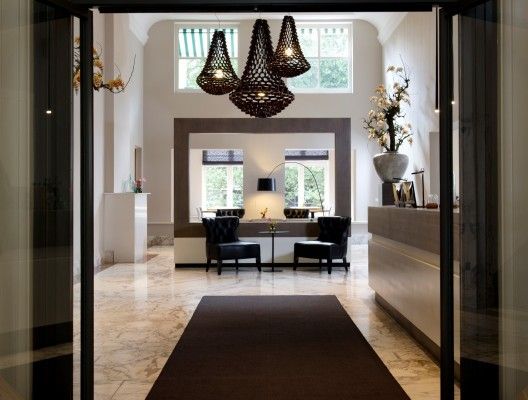 De Bary offers 
Meeting rooms and offices in different sizes and styles
Opportunity to become a member
Stylish brasserie & bar
Biggest garden of the canals
Hospitality from the Frontdesk
Ideal network environment
Amsterdam Style
De Bary means working Amsterdam style. Discover this vibrant community for entrepreneurs, networkers and independent professionals in the Amsterdam Gouden Bocht. Where the ambitious merchants built their city palaces in the Golden Age you'll now find the most beautiful office building in the city. Everyone in the world who thinks of Amsterdam thinks of the image of the canal houses. In our monumental offices and meeting rooms, large and small, the energy of new possibilities can be felt under the high ceilings. The doors of Herengracht 450 are open. Come and work in the economic heart of the city and receive your customers in canal house style.
Let's meet there
The complex consists of six beautifully renovated canal houses on the Herengracht. Small businesses but also self-employed people looking for peace and space in the heart of the city can easily find their niche here. The building houses offices and meeting rooms in different sizes and styles and flexible workplaces. Would you like to meet in the heart of the city, within a calm environment for a good work conversation? Come together in our brasserie, in our chic lounge, take a break in the classic gardens or just have a chat at our luxurious bar.