MEETINGS         |           DRINKS       |            EVENTS
Meeting up in the heart of our city? In our classical rooms with the beautiful high ceilings, paneling and the hospitality at Frontdesk, you will find the formula for a successful gathering.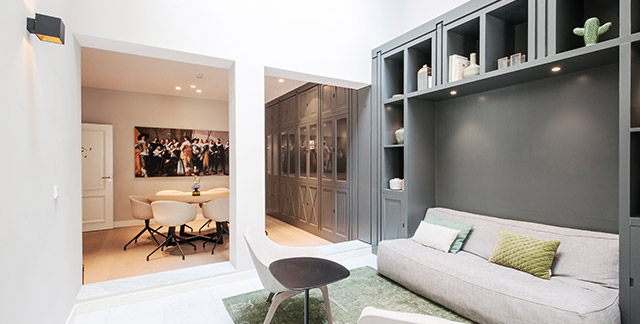 Meeting at De Bary
Meeting rooms in different sizes and styles
Per hour or half day
Various catering options
Frontdesk
Meetings  
At De Bary you can meet in different ways. There are larger and smaller rooms in different styles that can be booked per hour or half day. Moreover, you can use many services and catering options. Each room is decorated differently. For example, there are two elegant period rooms and an impressive safe, but also smaller meeting rooms with contemporary furnishings. We have a wide variety of audiovisual options available to ensure that your meeting runs smoothly.
Green room
Classic style room, with a view of the Herengracht, modernly furnished with high-end design. Suitable for larger meetings, lectures, dinners and other social events. 10-22 persons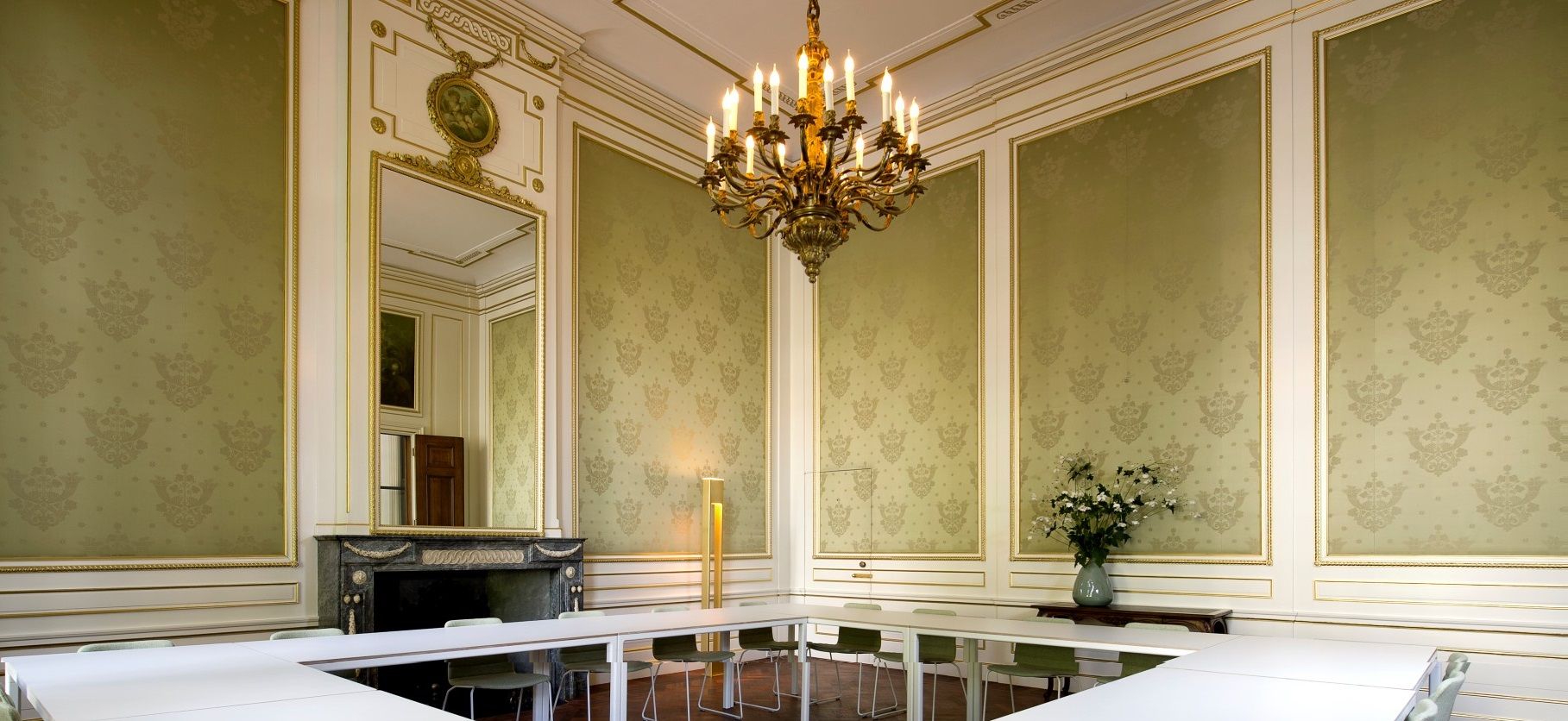 Schutterskamer*
Atmospheric meeting room with round table and small seating area. This room is also ideal for a business lunch or dinner. 2-6 persons * can be booked by the hour.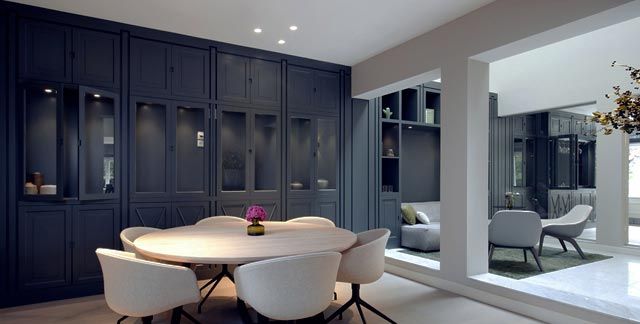 Bovenkamer*
From the upper room you have a beautiful view of the canal garden. This space is very suitable for small meetings, workshops or training. 2-8 persons * can be booked by the hour.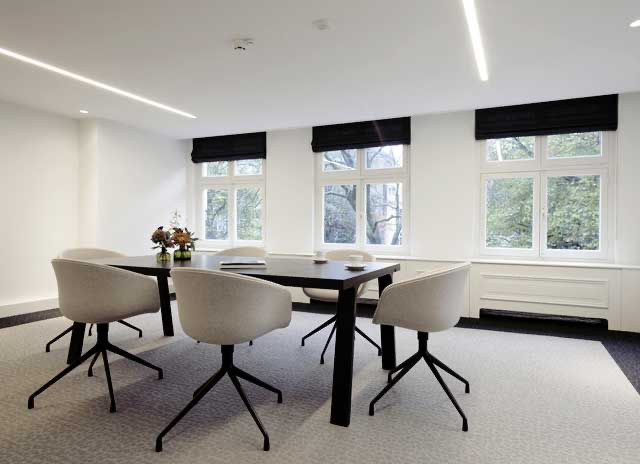 Red room
Classical room, with a view over the Herengracht, modernly furnished with designer furniture. Suitable for larger meetings, lectures, dinners and other social events.
Safe
The Kluis is a very special meeting room with many preserved historical elements. The private character also makes the room very suitable for dinners.
Drinks 
De Bary is also there for you to meet for drinks; it is proven that a beautiful decor helps your clients feel more committed to spending time with you. You can also choose from all kinds of delicious packages we have put together. Our rooms can be booked per half day or even per hour. In the evenings the brasserie, bar and surrounding areas can also be rented together for larger events up to a maximum of 150 people.
Bar
for meetings*
8 persons * can also be booked per hour
for drinks 50 people. Open during the day; on request we open in the evening from 17.00 onwards.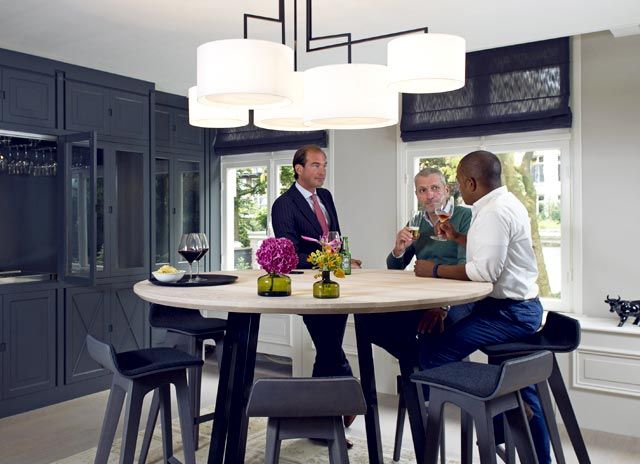 Catering
We are happy to provide the culinary interpretation for your program. Coffee, tea & coffee breaks, breakfast, a daily fresh lunch or dinner and a drink with bitter garnish or finger food are possible.
Audiovisual means
We offer you a wide range of audiovisual equipment.
Events
De Bary is a perfect location for events because of the space, atmosphere, facilities and in-house catering possibilities. The classical period rooms invite you to organize your receptions, dinners or a themed evening; the hidden vaults in the basement are very suitable for a tasting in a unique setting; de Schutterskamer is ideal for a private dinner with important customers.
All spaces are connected and can be used together for a party hosting up to 150 guests with, for example, an oyster bar, finger food or a walking dinner with or without music.
We rent out modern audiovisual equipment, such as beamers with screen, flip charts and whiteboards.
De Bary likes to design and plan your event together with you to prepare it to perfection. We produce and take full culinary responsibility.