THE GOLDEN AGE               |                 ENTREPENEURSHIP                    
Once upon a time in Amsterdam's Golden Age, there were wealthy merchants who built their huge city palaces right where De Bary is now located. These historical stories give character and soul to the present.
What's actually quite unique about De Bary?
historical value
architectural appeal
monumental allure
classically chic
illustrious stories from the past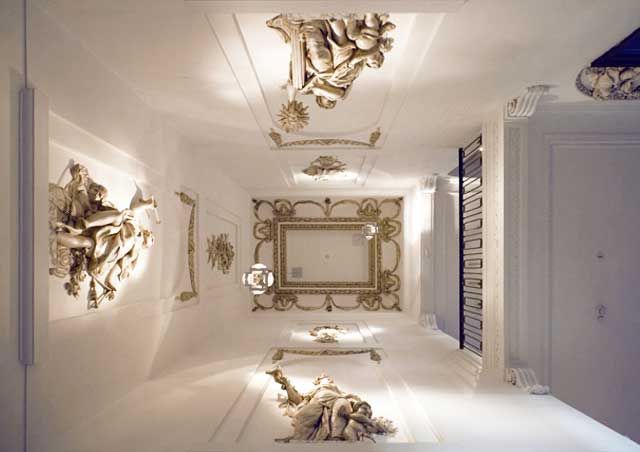 Golden Age 
Centre of commerce Amsterdam grew into the trading center of the world in the Golden Age. It is logical that the city had to expand in order to accommodate the growing number of inhabitants. The city council designed a plan for this and the ring of canals was extended beyond the Amstel. Merchant families with enough money for a double lot settled in the Golden Bend on the Herengracht and the canal houses Herengracht 448-458 were built. They invested heavily in architecture and ornaments and imported building materials from all over the world. These first residents created true city palaces that reflected their financial and social success.
18th Century: elegant French style The golden success story of the buildings did not stop after the seventeenth century. In the eighteenth century, residents renovated their homes in the style of their time. The austere and formal style of Dutch classicism was replaced by the Louis XIV style with lavish plaster castings on the ceilings, wood paneling and heavy marble floors. Not much is left of the original 17th century interior architecture.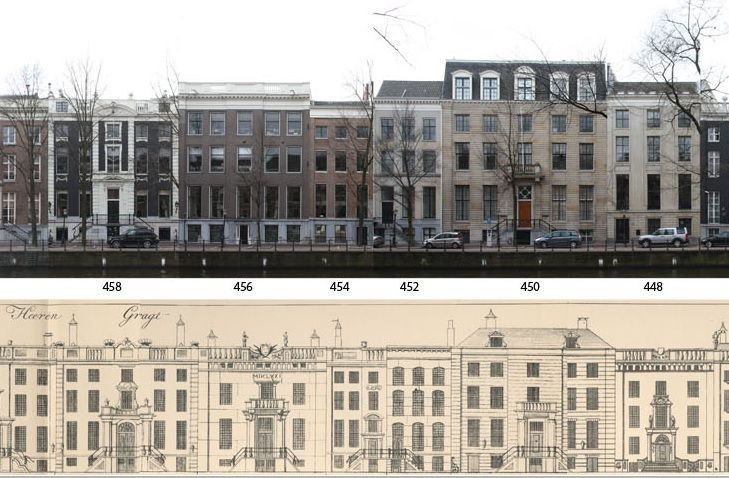 Entrepreneurship
De Bary was a banker  The six canal houses on Herengracht 448 to 458 each have their own history, largely determined by their illustrious residents. This changed when, from 1919, the banker H. Albert De Bary bought the properties one by one and merged them into one big office. Without his drive for expansion, this complex would not exist in its current form. That is why Herengracht 450 is now called De Bary. And in that versatile history of the buildings and the people who have lived and worked there, one constant characteristic can be found: entrepreneurial spirit. 
De Deutsche Bank From the twentieth century onwards, the six canal houses became intertwined. Between 1919 and 1965, numbers 448 to 458 were purchased one by one by Trading Company H. Albert De Bary & Co. This financial institution operated as the Dutch branch of Deutsche Bank and the two completely merged in the 1980s. Albert De Bary had passages made between the buildings, creating a complex floor plan. The separate gardens were united into one garden and the original 17th century garden house was used as a workshop. In the years that followed, construction and expansion took place.